Roomba® j7+ & Braava jet® m6 Bundle
Item #
EMEA_J7plus_M6g
EMEA_j7plus_m6g
£1,278.00
Price reduced from

£1,598.00

to
Free Shipping on All Robot Orders
Roomba® j7 identifies obstacles, avoids hazards
Cleans targeted mess
Precision Jet Spray Mop
Learns and maps
Roomba® j7+ & Braava jet® m6 Bundle
Item #
EMEA_J7plus_M6g
EMEA_j7plus_m6g
£1,278.00
Price reduced from

£1,598.00

to
Free Shipping on All Robot Orders
Availability:
This item is currently not available
Bundle includes
Wifi Connected Roomba® j7+ Self-Emptying Robot Vacuum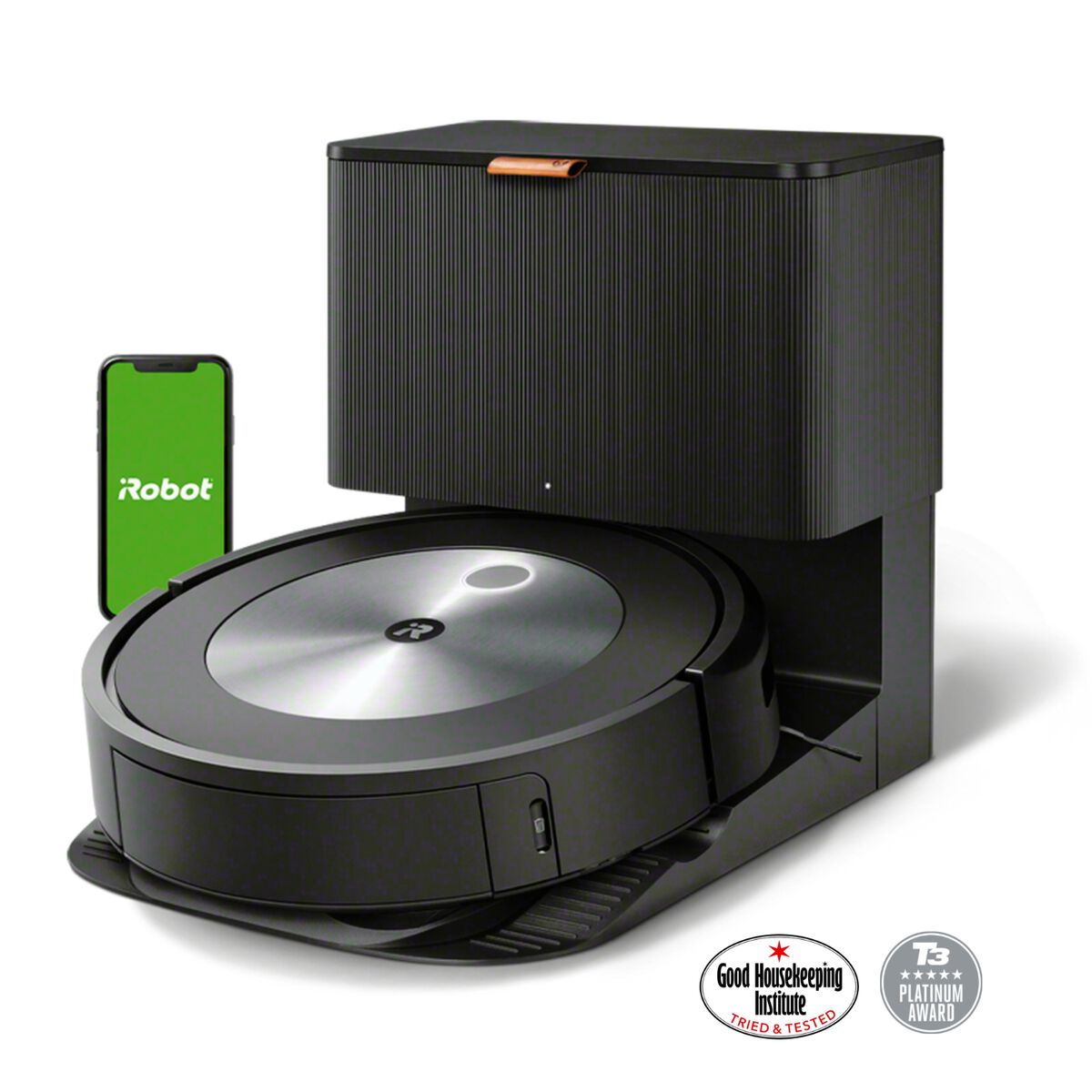 Wifi Connected Roomba® j7+ Self-Emptying Robot Vacuum
Availability:
This item is currently not available
Avoids pet accidents
Identifies obstacles, avoids hazards
Cleans targeted mess
Learns and maps
10x Power-Lifting Suction*
Wifi Connected Braava jet® m6 Robot Mop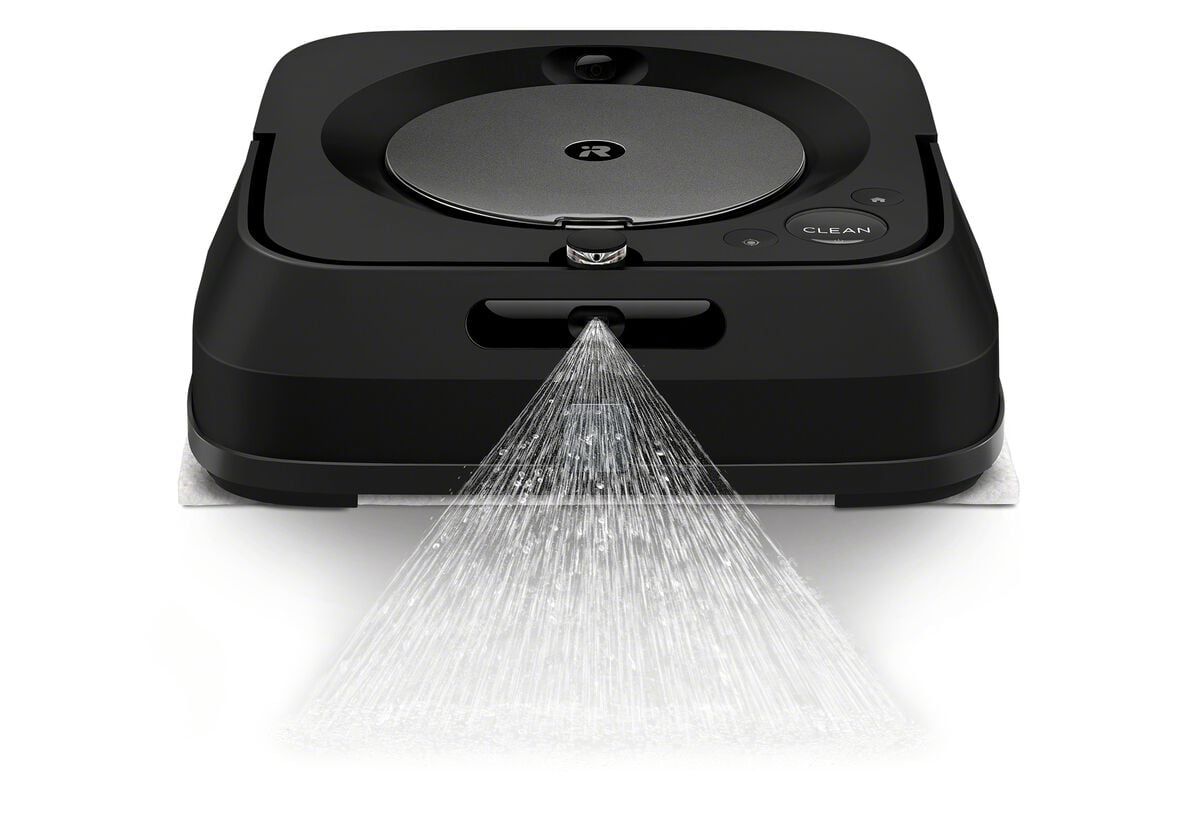 Wifi Connected Braava jet® m6 Robot Mop
Availability:
This item is currently not available
Precision Jet Spray
Learns and maps
Customise with iRobot OS and voice assistant** integration
Cleans in neat rows
Mops tiles, hardwood and stone
What makes this bundle different?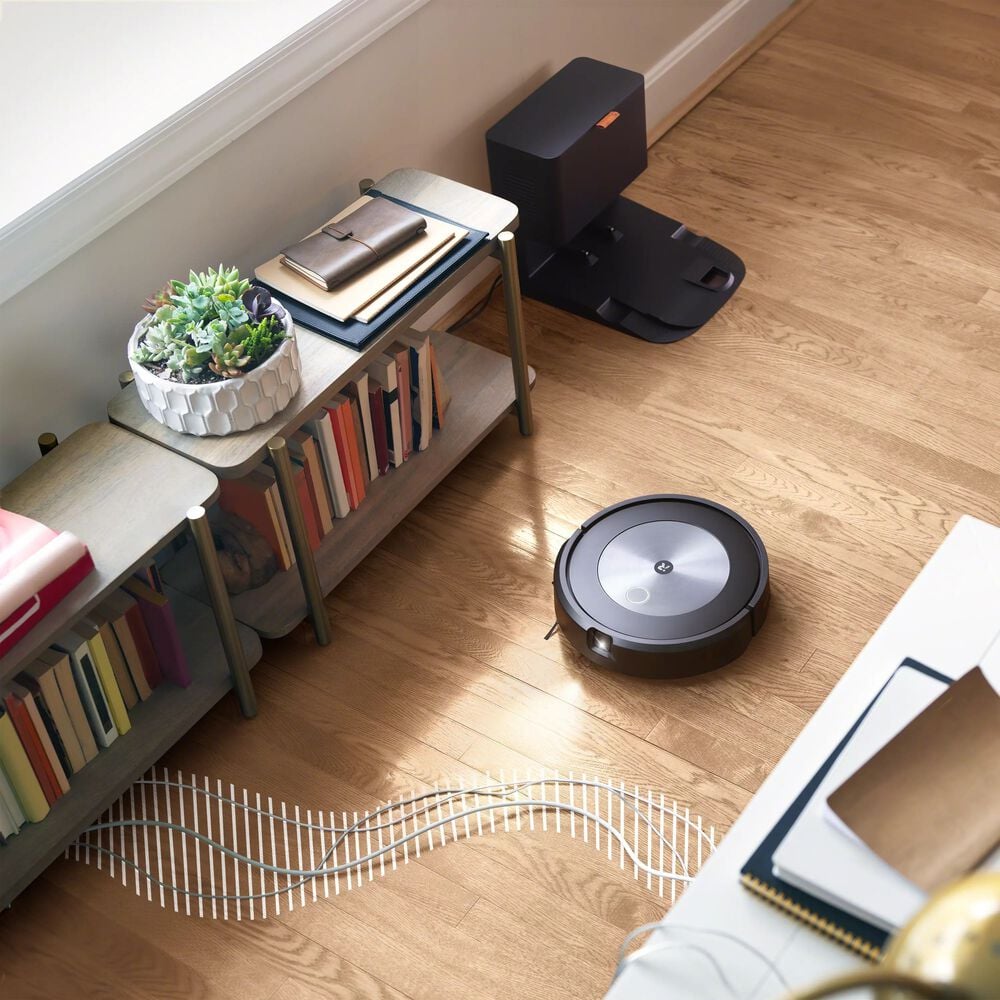 iRobot OS
Object detect and object avoidance
Obstacles like pet waste, charging cords and shoes don't get in the way of the j7+ finishing the whole job because it uses PrecisionVision Navigation to recognise objects. When it first spots them, it will send you a photo so that you can tell it to avoid or clean around the obstacle in the future. It doesn't just learn your home; it reacts to it in real time. ​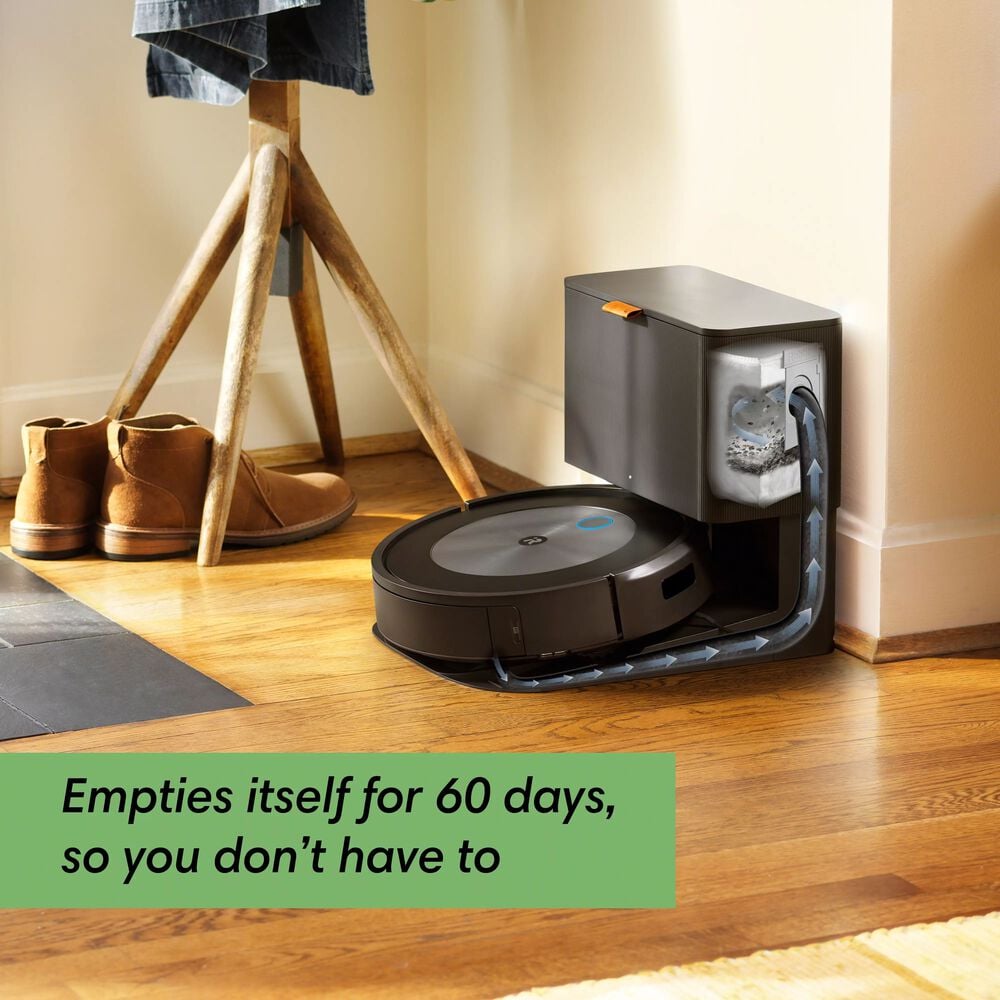 Automatically empties its bin on its own with enclosed bag system
Forget about vacuuming for months at a time with the Clean Base® Automatic Dirt Disposal, which allows the Roomba® j7+ Robot Vacuum to empty itself for up to 60 days. Enclosed bags capture and trap 99% of pollen and mould. Dust stays out of sight and your hands stay clean.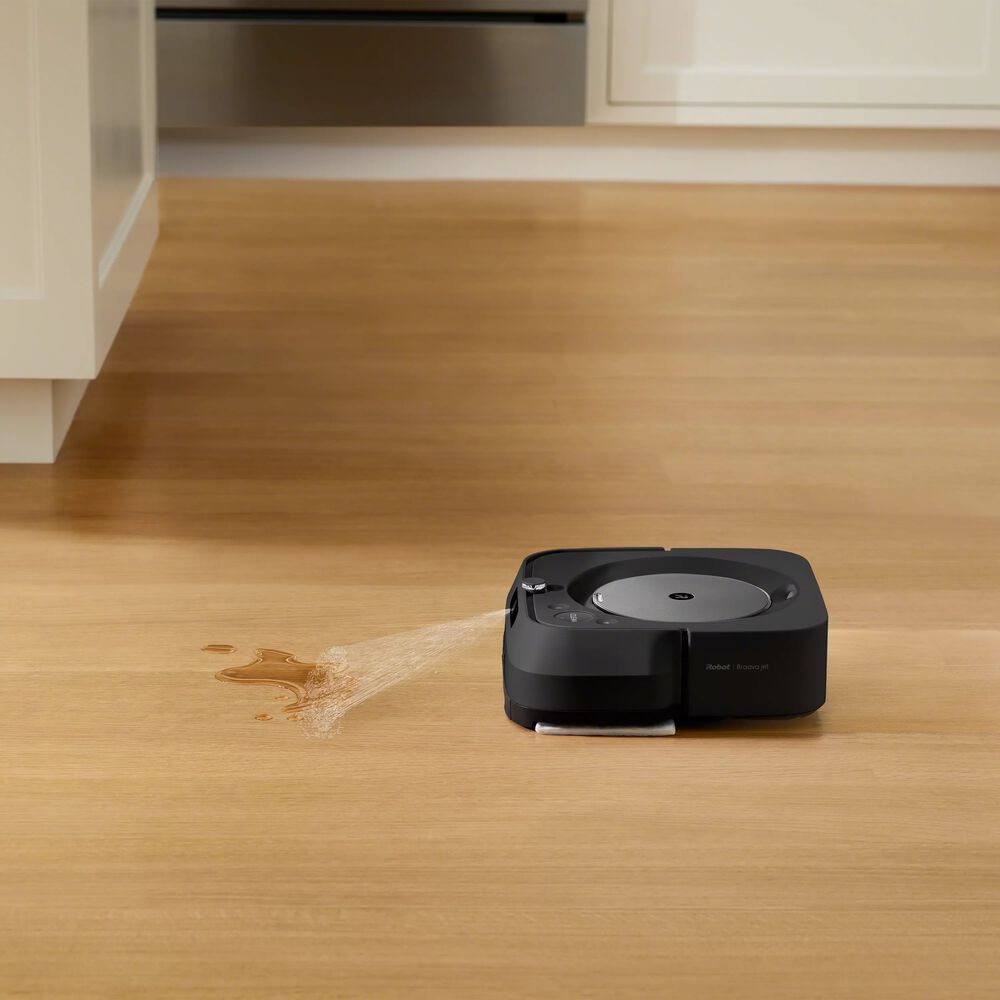 Ultimate Robot Mop with Precision Jet Spray
From quick spills and spots to weekly whole-floor mopping, the Braava jet® m6 Robot Mop mops like you would, using the Precision Jet Spray to help tackle sticky mess and kitchen grease. Attach a Braava jet® Cleaning Pad and the robot automatically selects the cleaning method.
A Closer Look At the Bundle
Better Together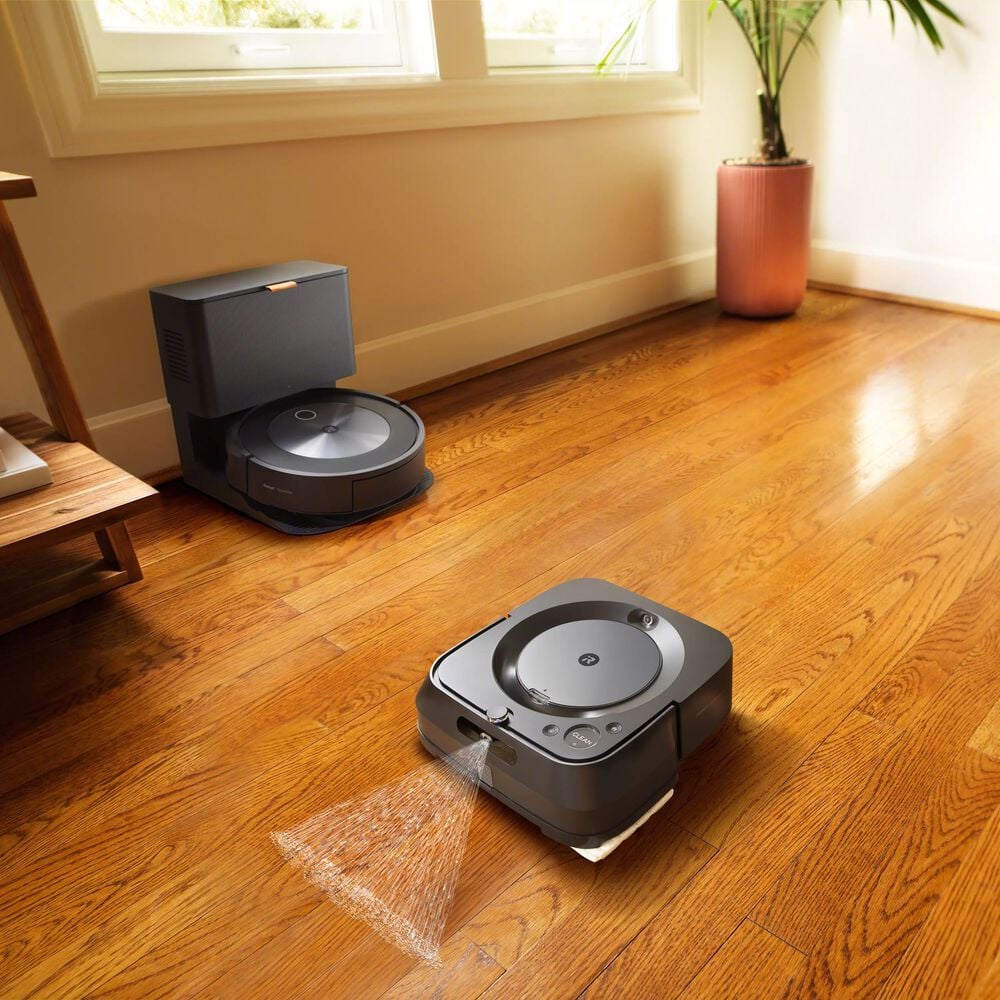 Gets the whole job done right for you
The many details of your home deserve specialised cleaning features designed just for them. Keep your home tidy with the 3-Stage Cleaning System that uses Dual Multi-Surface Rubber Brushes to tackle dust, dirt and pet hair on a variety of floor types, an Edge-Sweeping Brush for walls and corners, and 10x the Power-Lifting Suction1 that pulls in stubborn dirt and mess. And for an extra level of clean, Imprint® Link Technology only from iRobot tells the Braava jet® m6 Robot to mop after the Roomba® j7 Robot Vacuum has finished vacuuming.
1 Compared to Roomba® 600 series
1/4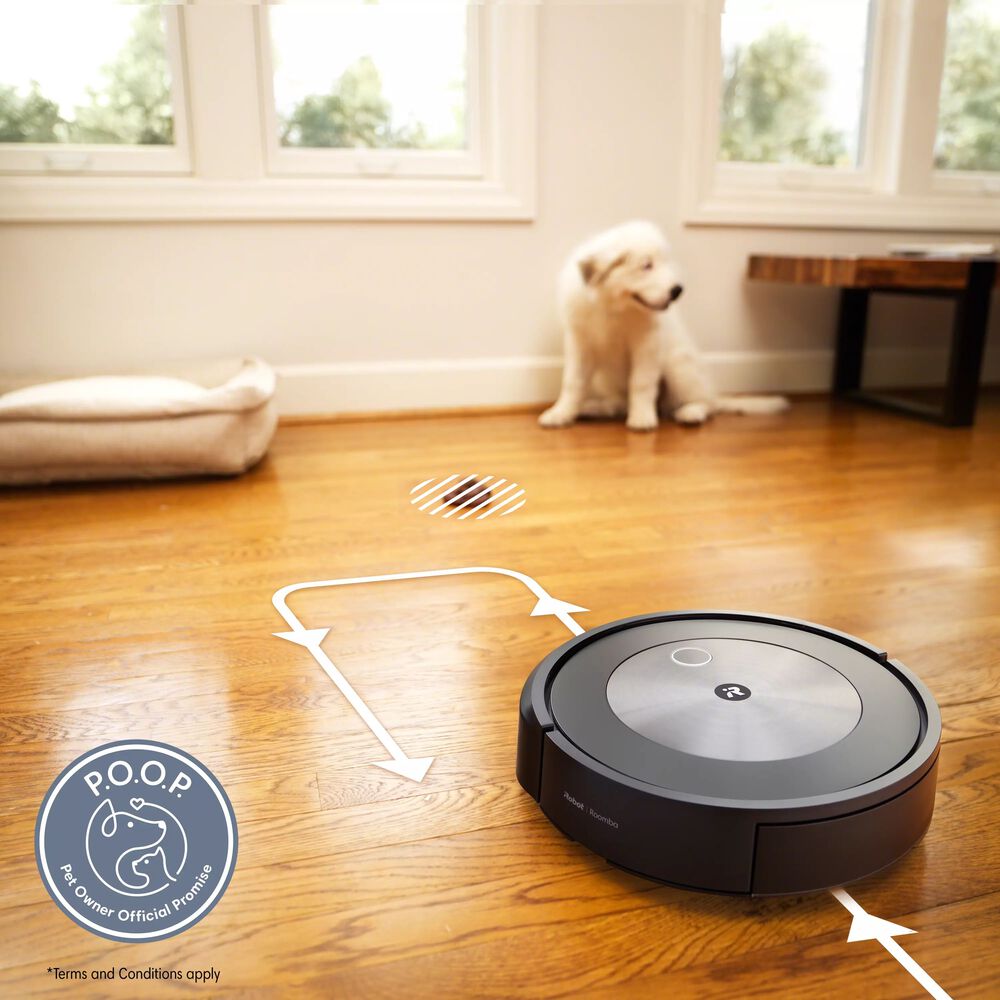 Avoids pet accidents on purpose — We Guarantee It
Only iRobot brings you P.O.O.P. (Pet Owner Official Promise)*. You can rely on your j7 to avoid pet waste, or we'll replace it for free.
*Offer valid for 1 year from purchase and covers replacement product only. Valid only for solid cat or dog waste. Additional terms and conditions apply - see https://about.irobot.com/en-GB/legal/pet-owner-official-promise for full details.
2/4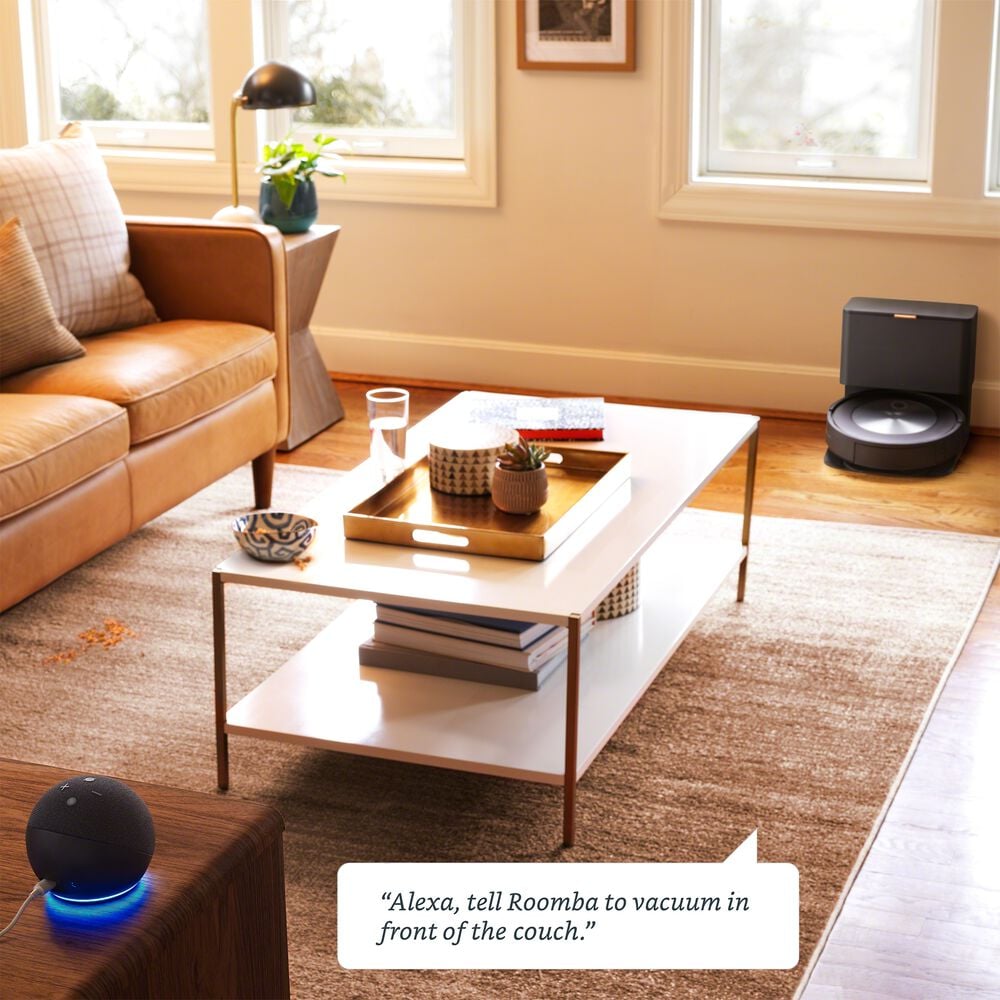 Don't let messes mess with your schedule
You can clean up a specific mess right when it happens with just the sound of your voice, thanks to the advanced mapping and voice compatibility of this dream team.
3/4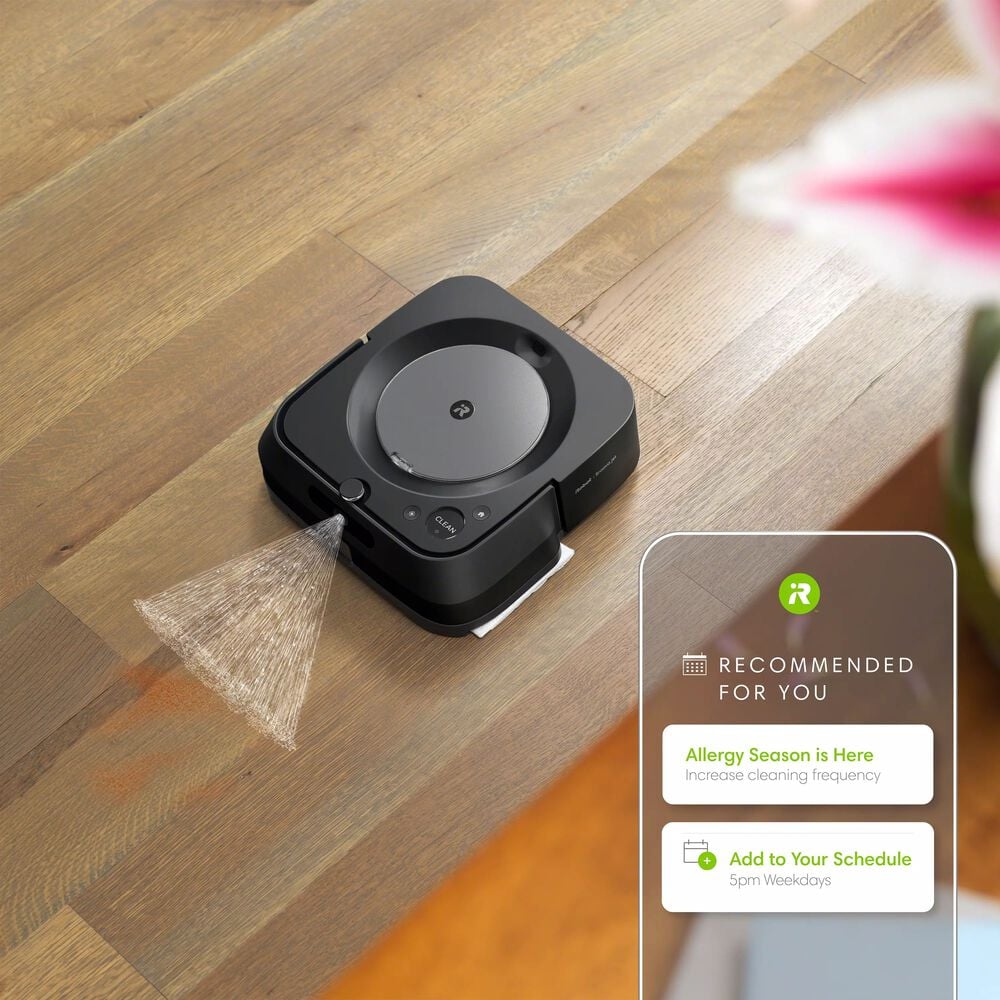 One step ahead of a mess
Smarter than ever, the devices learn from your cleaning habits and suggest personalised schedules so that you can focus on everything else. They will even suggest an extra clean when your area's pollen count is high or during pet-shedding season.
4/4
We Care About You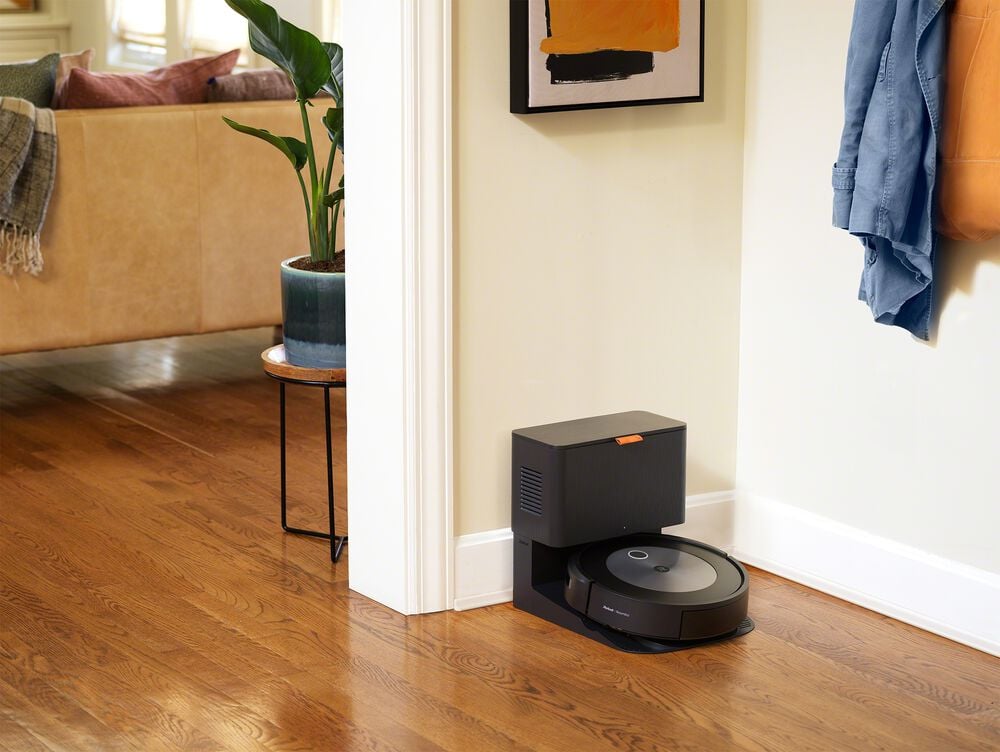 Quality that lasts. Intelligence that grows.
Your robot never stops getting smarter because it constantly receives innovations in its software with the latest tech and groundbreaking features, thanks to iRobot OS.
1/3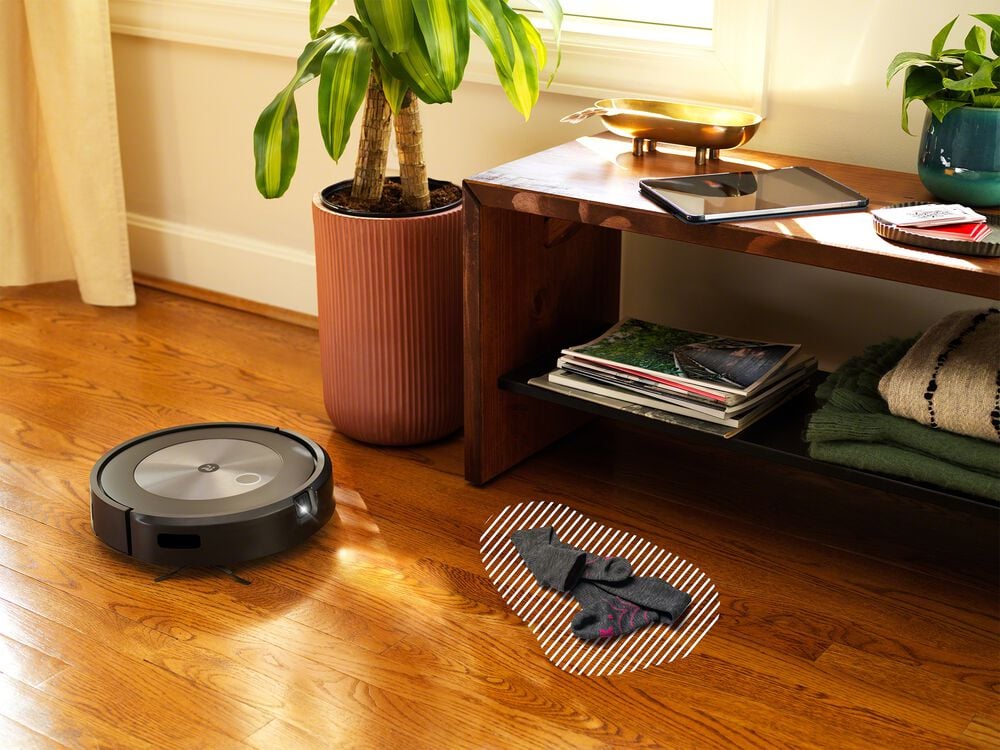 Keep your home clean and your data safe
iRobot customers have welcomed our robots into their homes to provide a safe, effective cleaning service. Our respect for your personal space extends from the physical to the virtual by using only the highest data security standards: iRobot always uses the highest standards of data encryption, backed by our promise to keep your information safe. It uses the data to provide a better experience and to help your robot perform at its best.
2/3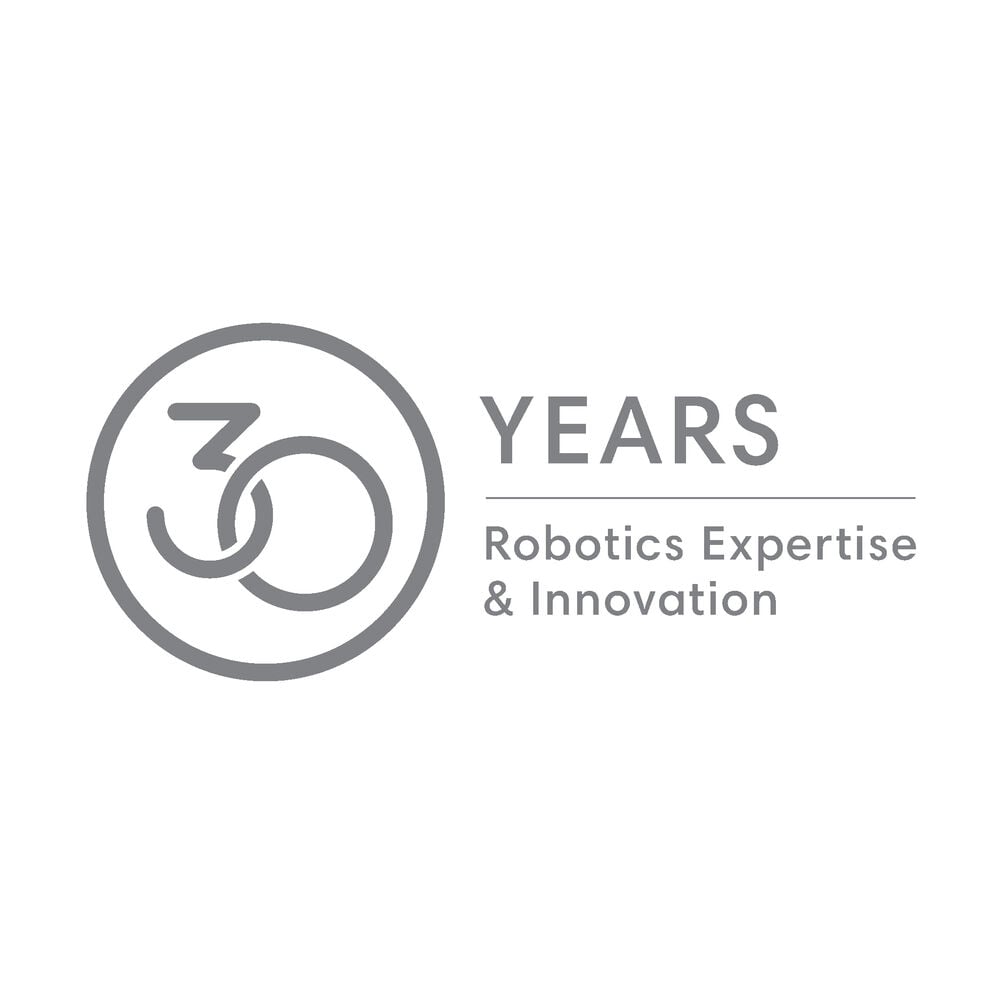 Over 30 years of robotics expertise and continuous innovation
iRobot has over 30 years of robotics expertise and innovation with over 30 million home robots sold worldwide. The iRobot promise has meant dependability backed by a responsive service. If you ever need help, we make it easy with specially trained Customer Care agents available by phone or email to answer your questions.
3/3
What's in the box:
1 Roomba® j7+ Robot Vacuum
1 Clean Base® Automatic Dirt Disposal
1 Line Cord
2 AllergenLock™ bags
1 Extra filter
1 iRobot® Braava jet m6 Robot Mop
1 Home Base® Charging Station
Line Cord
1 Cleaning Starter Kit

Braava jet™ Hard Floor Cleaning Solution Sample
2 Wet Mopping Pads
1 Dry Sweeping Pad
1 Washable Wet Mopping Pad
1 Washable Dry Sweeping Pad
Why buy at iRobot.co.uk
Free Delivery on orders over £50
30-Day Money-Back Guarantee
Responsive Customer Service