Roomba® j9+ Self-Emptying Robot Vacuum
£799.00
Price reduced from

£999.00

to
Our most powerful robot vacuum for hands-free cleaning.
Strongest dirt & dust pickup

Prioritises dirtiest rooms first

Identifies obstacles, avoids hazards
Built with more pet features
Roomba® j9+ Self-Emptying Robot Vacuum
£799.00
Price reduced from

£999.00

to
The #1 robot vacuum for dirt and dust pickup.*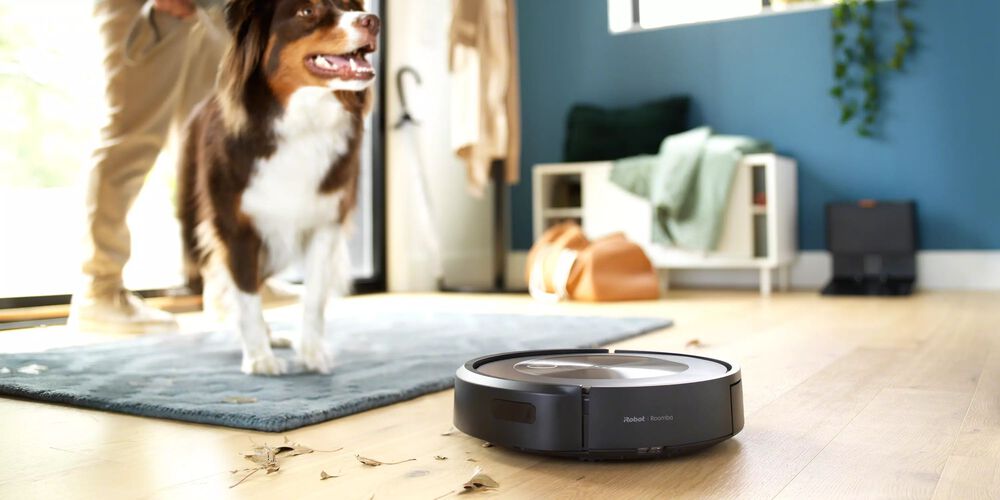 Better pickup performance for busy homes
The super-powered Roomba® j9 picks up dust & debris better than any other robot vacuum so you can focus on...not cleaning. Three levels of suction power and automatic Carpet Boost ensure thoroughly cleaned floors.
Does the planning. Does the cleaning.
Dirt Detective, powered by iRobot OS, automatically prioritises the dirtiest rooms and selects the ideal settings for each job, ensuring your home remains clean.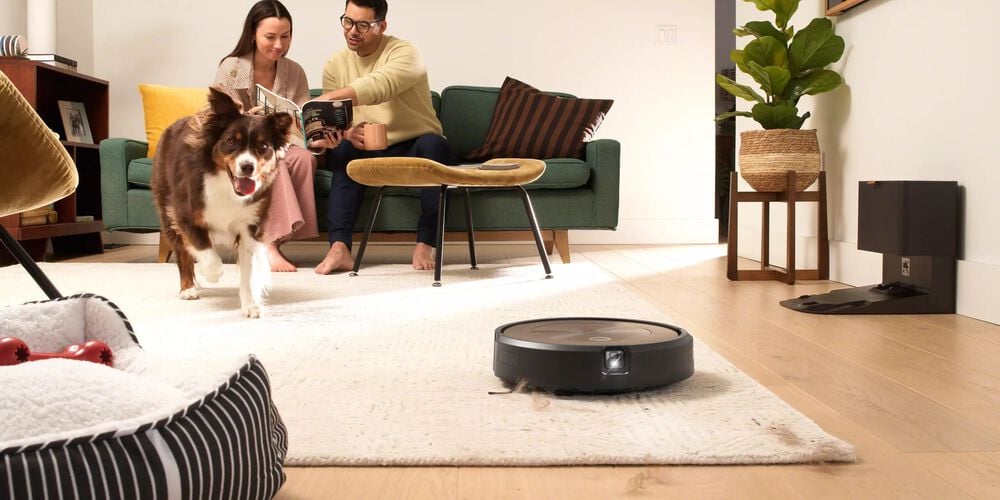 Our best robot vacuum for furry pet owners
Built with more pet features than any other robot vacuum, plus 100% more suction power² pulls up heavy pet hair to freshen your home. Steers clear of pet bowls, pet toys, and accidental pet messes. *Compared to Roomba® i Series robots
A closer look at the j9+
For daily clean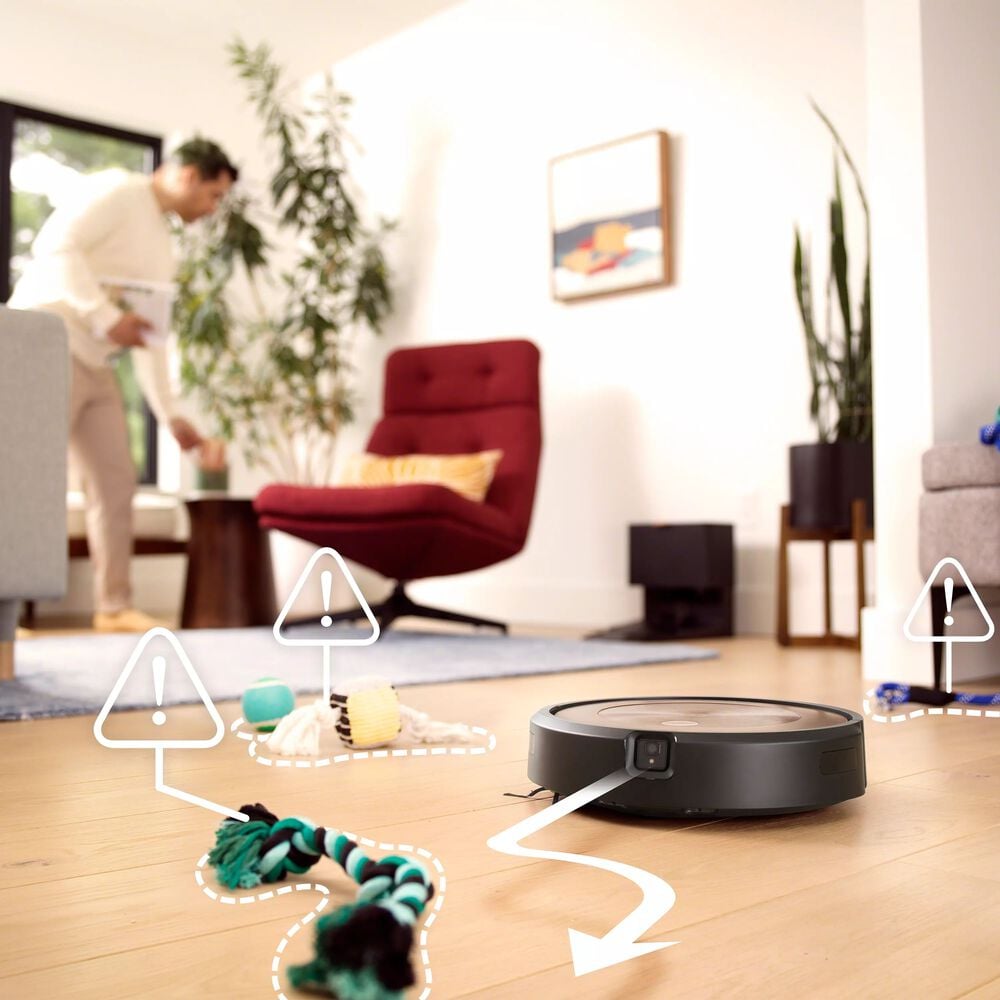 Knows what to clean - and what to avoid
The PrecisionVision navigation system makes clean-up simple by enabling your robot to identify and vacuum around objects in its path like shoes, socks, pet dishes, and cords. Our Pet Owner Official Promise (P.O.O.P.) guarantees a replacement if it sweeps up accidental pet messes³.
1/5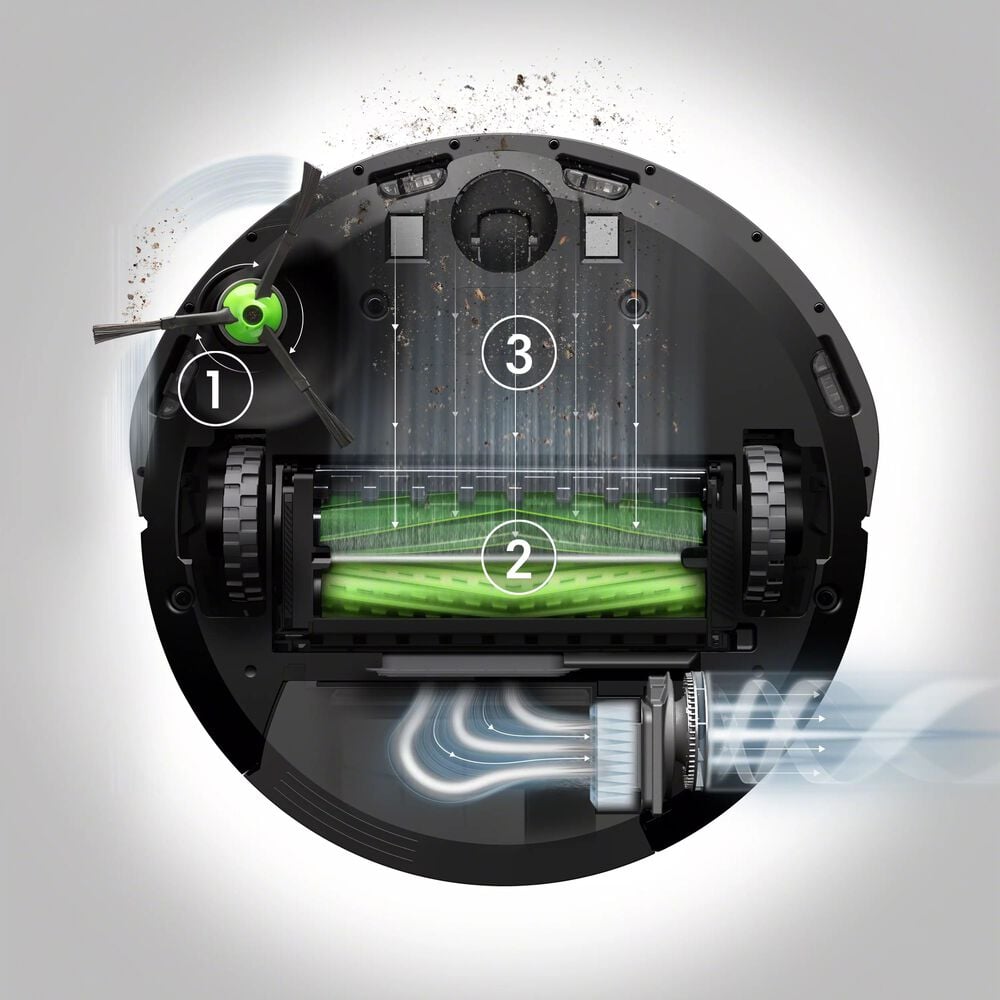 3-stage cleaning gets the job done
The Roomba® j9/j9+ robot vacuum's proprietary 3-stage cleaning system uses innovative dual multi-surface rubber brushes to agitate and lift, an Edge-Sweeping brush to reach corners, and 100% stronger² power-lifting suction to pull up embedded messes wherever they hide.
2/5
2 Cleaning Passes. 0 Spots Missed.⁴
Advanced navigation and 2 cleaning passes allow Roomba® robot to navigate your home in neat, efficient rows for a wall-to wall clean without missing a spot. With overlapping passes, your robot purposefully & logically cleans across multiple floor types.
3/5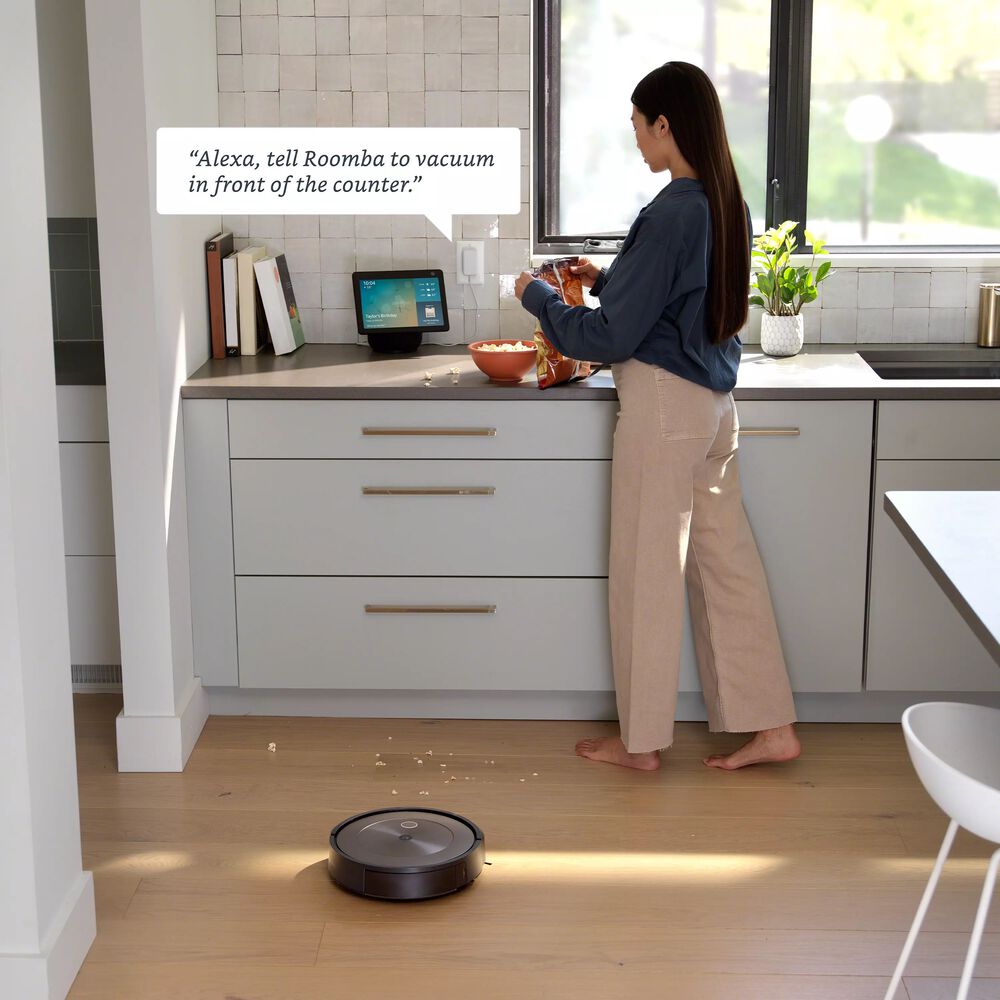 Cleans where you tell it to clean
Pair your robot with Alexa, Siri, or Google Assistant-enabled devices⁵ and use your voice* to tell it to clean by the refrigerator, oven, and kitchen table. Then it goes into cleaning action.
4/5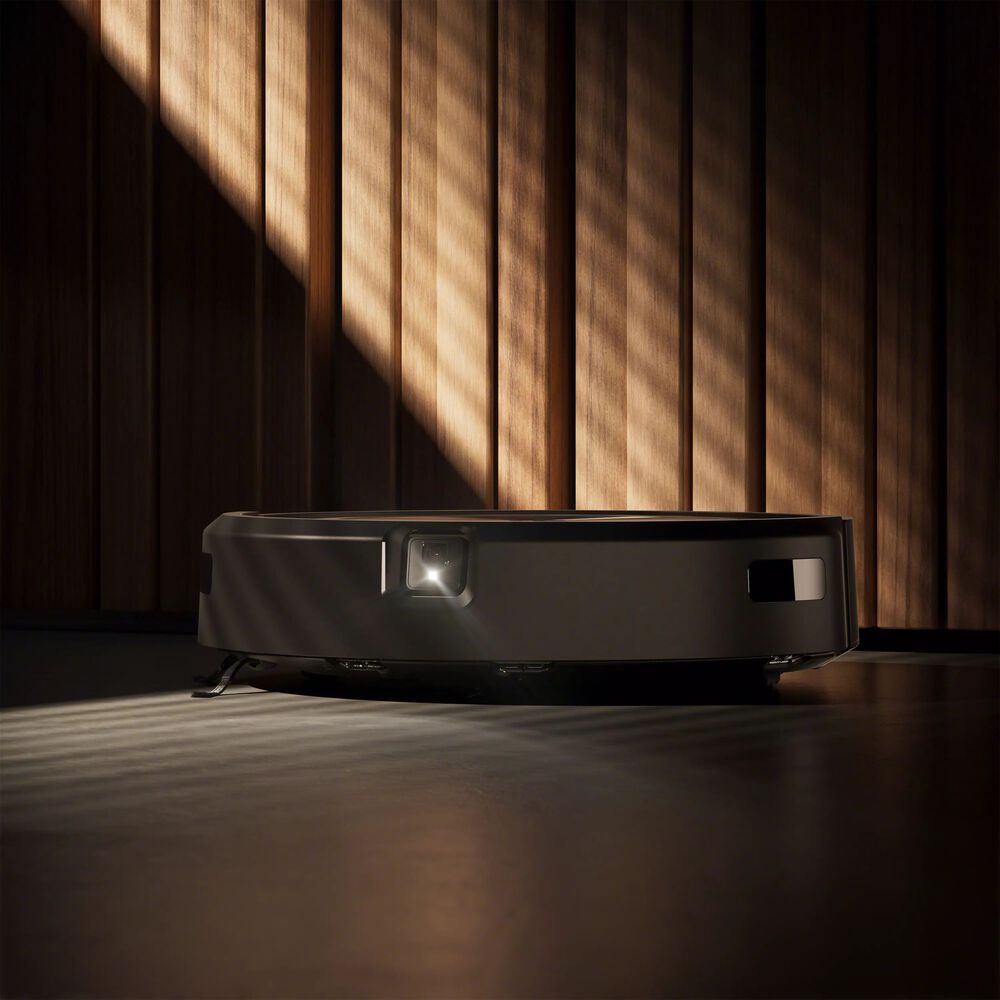 Beautifully designed for your home
Quality materials and a sleek silhouette come together in the Roomba® j9s premium design that fits beautifully into your home.
5/5
iRobot OS powers your robot to do more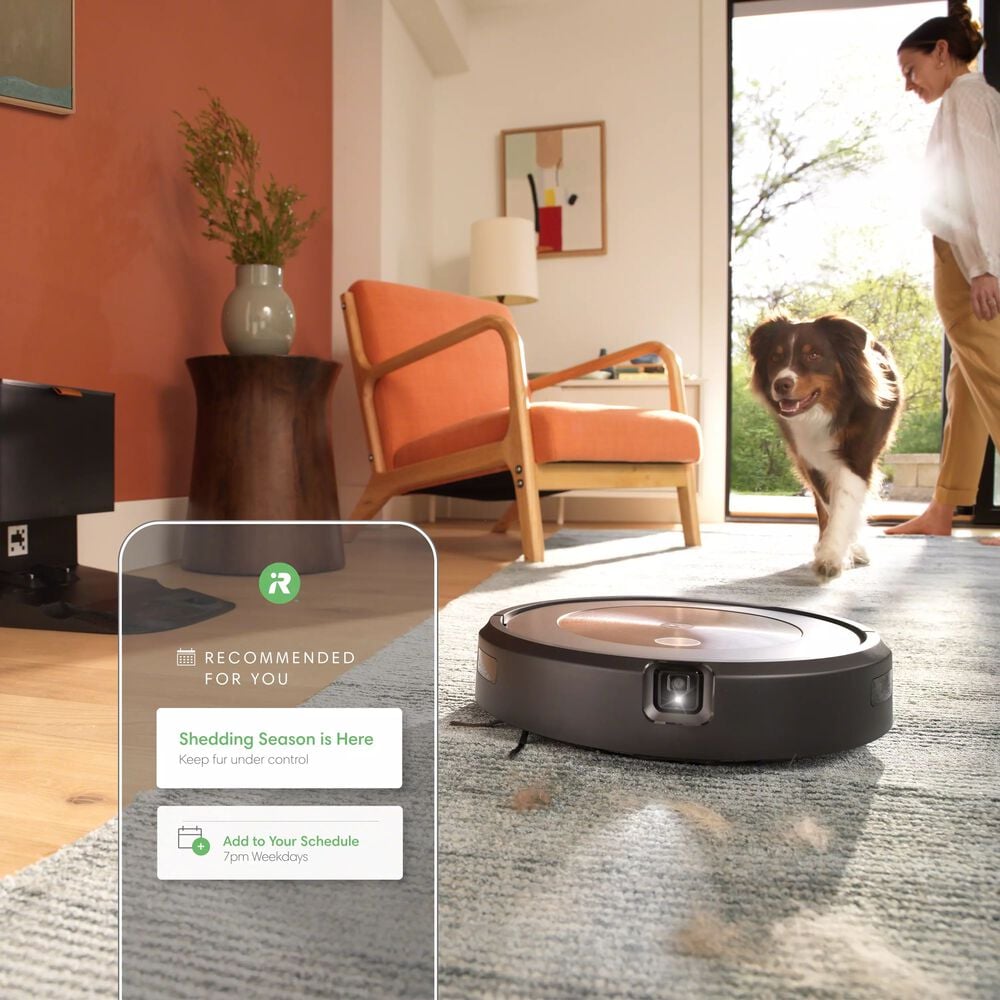 iRobot OS delivers more personalised suggestions than any other robot
iRobot OS learns your cleaning habits and home to make personalised suggestions to clean right for you. Receive suggestions for scheduled cleanings, Keep Out Zones to avoid certain areas or objects, and Clean Zones for those common messy areas like your couch or dining table that need a more targeted cleaning.
1/4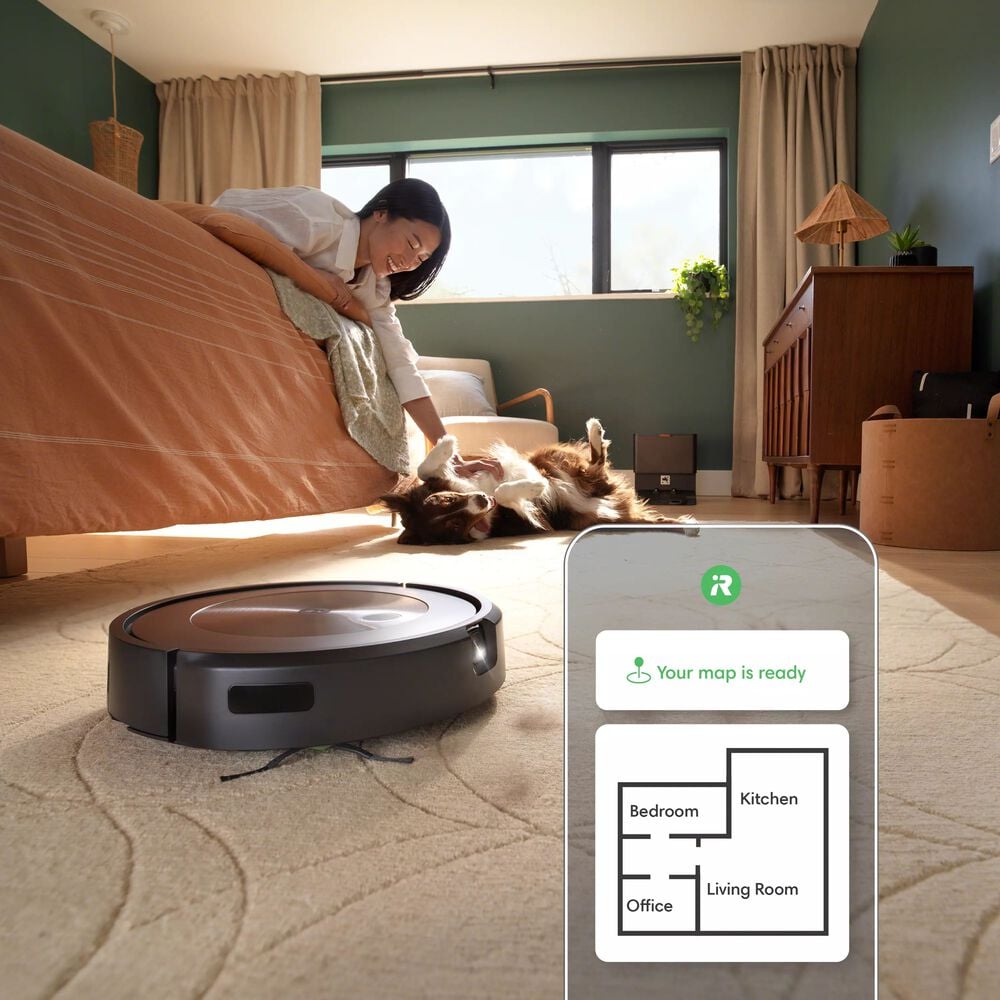 Builds a tailored map of your home
Start cleaning your way even faster. Straight out of the box, your Roomba® j9/j9+ robot vacuum will create a complete map of your home 7x faster than before and automatically label each room type with up to 90% accuracy⁶ so you can clean wherever you want, whenever you want after just one run. Disclaimer: **Kitchens labeled with 90% accuracy, recognition of other rooms varies and may be lower.
2/4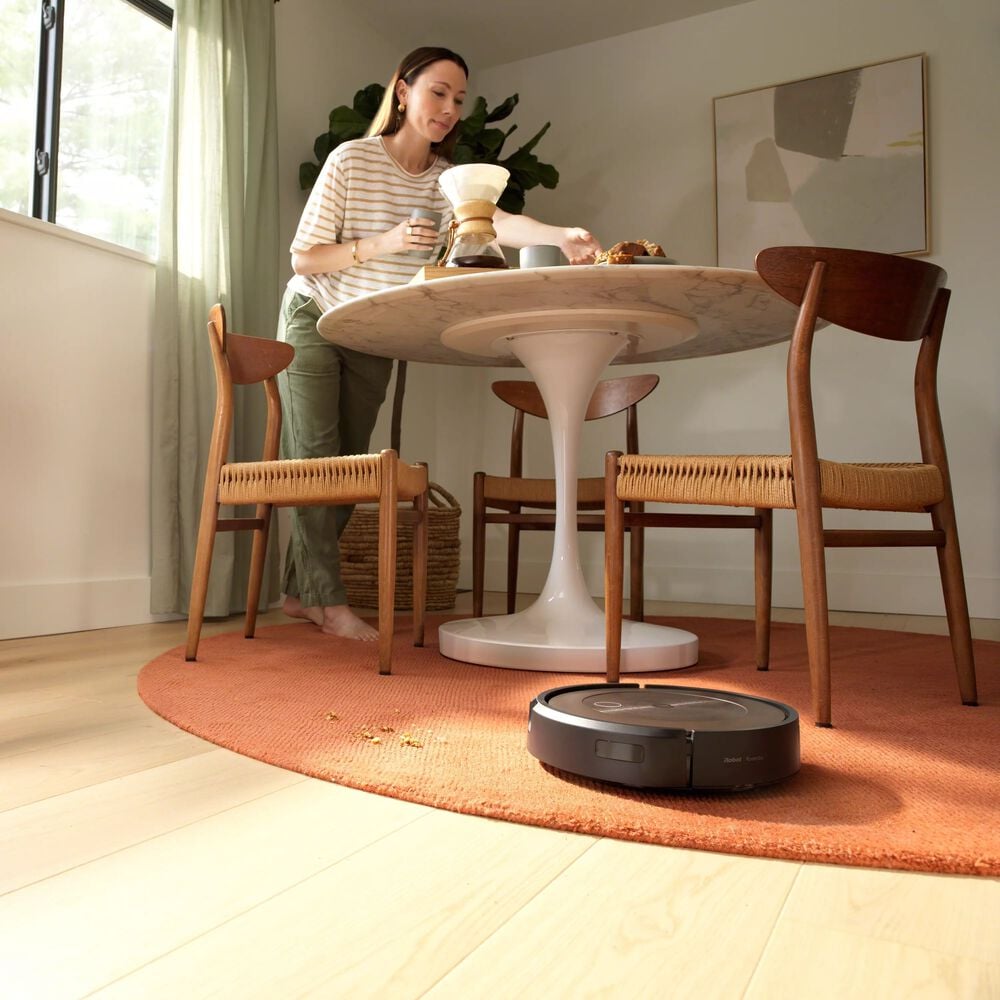 Thoughtful, discerning, and respectful
With Careful Drive Mode, the Roomba® j9+ vacuum expertly maneuvers around your furniture and glides along walls in a way that will put your mind at ease.​
3/4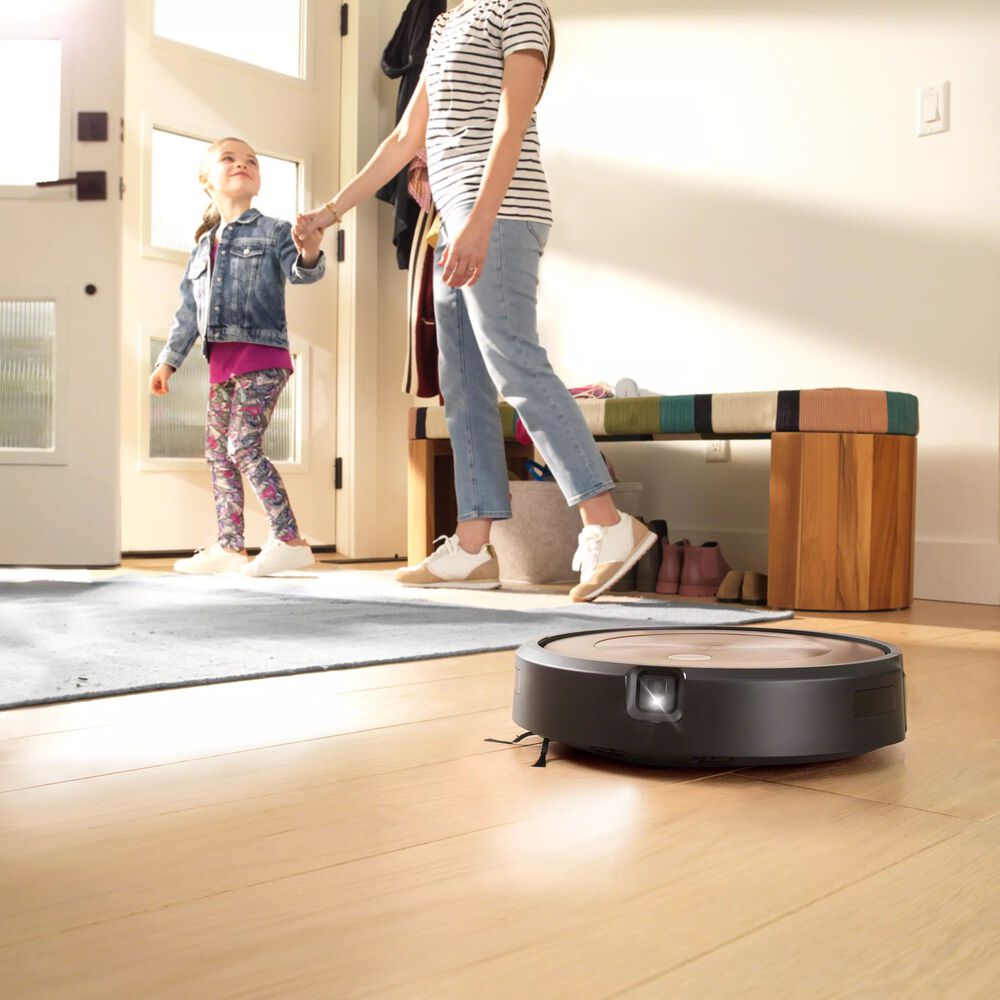 Come home to clean
With iRobot OS, you can choose to set your robot to start cleaning when you leave and stop when you come home, so you only notice the clean, but never the cleaning. For life's do-not-disturb moments, you can schedule downtime for your robot when it won't clean or empty.
4/4
We care about you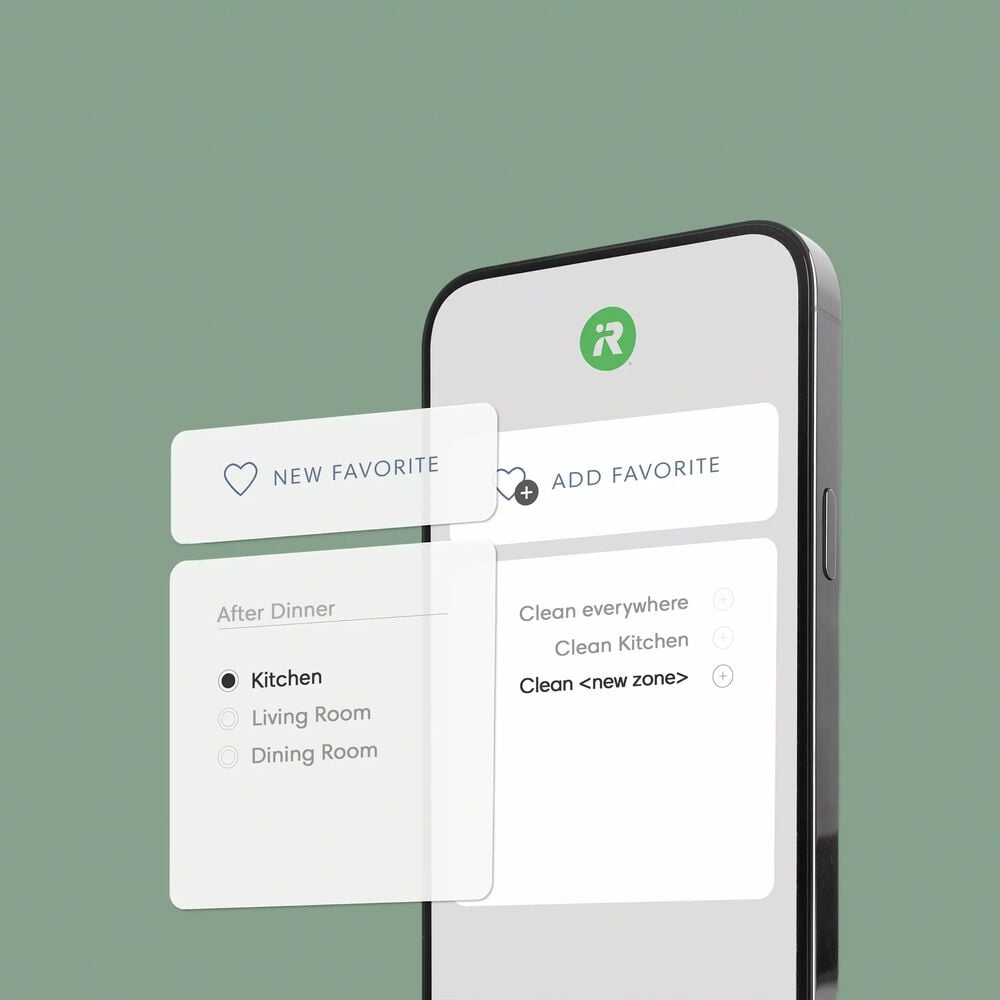 Easy to use iRobot Home App
The iRobot Home App gives you ultimate control over your clean. Enhanced maps, the ability to clean specific objects, custom routines, seasonal suggestions, and intuitive smart home integrations.
1/4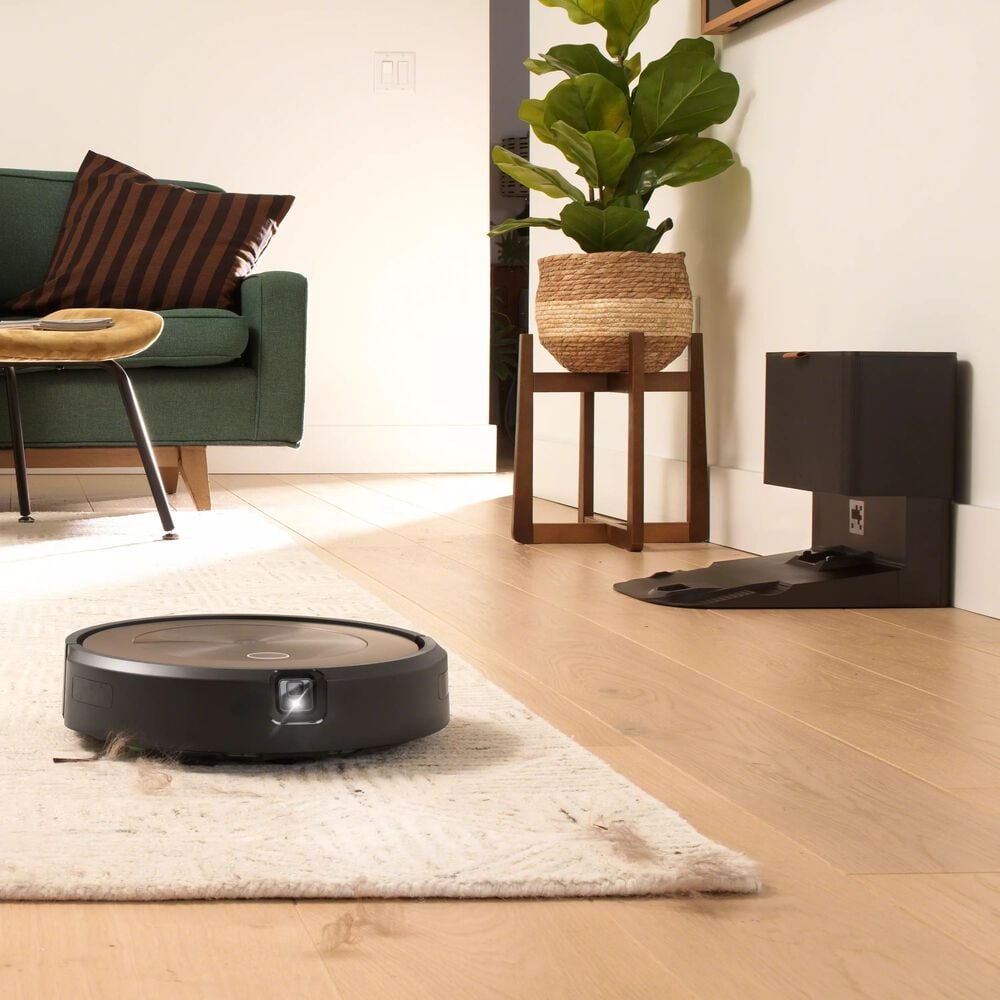 Made with you in mind
iRobot OS does more than just clean—it connects and collaborates with you and your home. By learning, respecting, and adapting to your space, habits and preferences, iRobot OS can customise a cleaning plan that's tailor-made for your floor plan.
2/4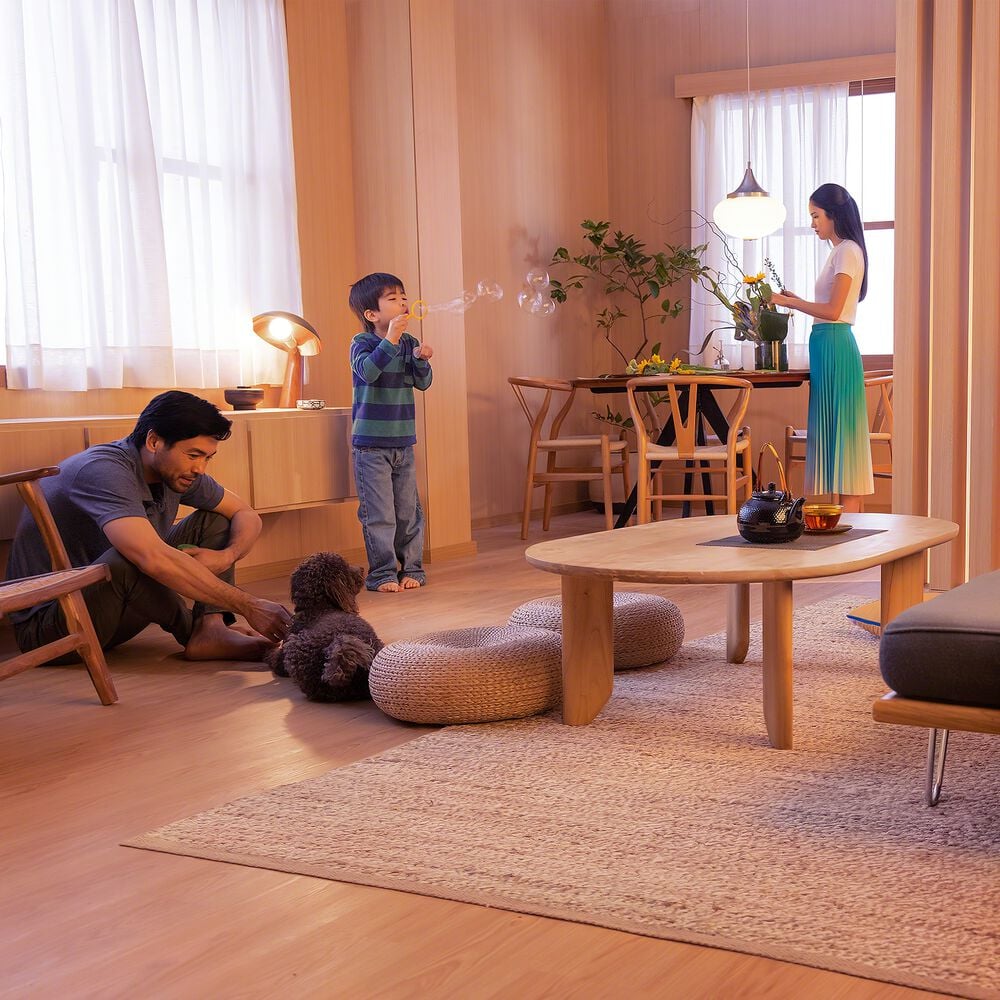 Your privacy is our priority
We make sure your data stays private, secure - and only used to improve your robot's performance and your experience. Our commitment to your data security has earned iRobot the trusted TÜV SÜD Cyber Security Mark, the first company worldwide to receive this level of certification.
3/4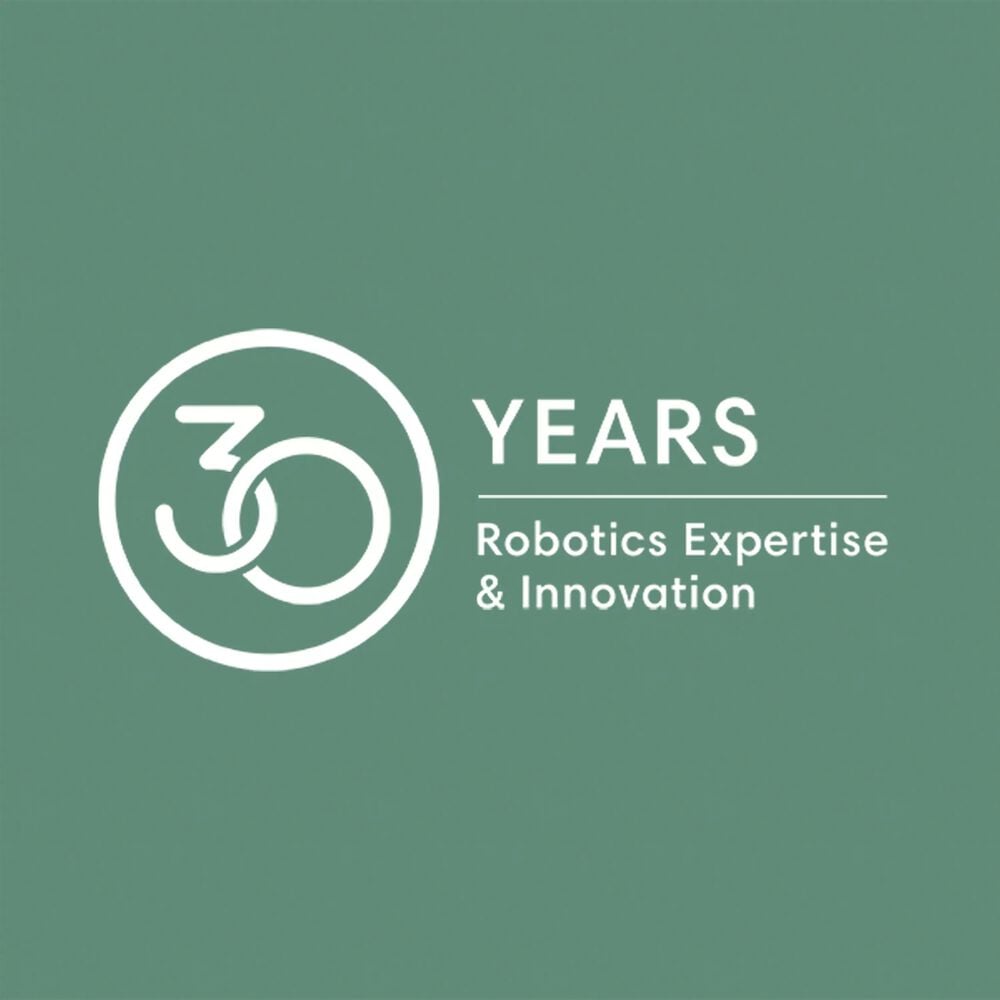 Backed by 30 years of experience
The iRobot promise is backed by 30 years expertise, innovation, and responsive service. That's why we've sold over 30 million home robots worldwide. If you ever need help, we're just a phone call or email away.
4/4
What's in the box: (Roomba j9+):
Roomba® robot vacuum

Clean Base® Automatic Dirt Disposal

1 Extra High-Efficiency Filter

1 Extra Dirt Disposal Bag

Line Cord
Roomba j9+ Details:
Retail box Dimensions (cm): 44.3 x 36.5 x 35.3

Robot Weight (kg): 3.4

Robot Dimensions (cm): 8.7 x 33.8 x 33.9

Battery Type: Lithium-Ion

Clean Base Weight (kg): 3.95
Q. What is Dirt Detective?
A. Dirt Detective creates a cleaning plan based on how often each room is cleaned and how frequently dirt is detected in each room. The current state of clean will be visualised in the iRobot Home App. Selecting Dirt Detective to start cleaning will enable your robot to automatically prioritise the dirtiest rooms and use the most optimal cleaning settings for each.
Q. Will it detect and avoid pet waste?
A: Yes, the Roomba® j9/j9+ robot vacuum uses PrecisionVision Navigation to recognise objects and avoid obstacles like charging cables and pet waste.
Q. What is Imprint® Smart Mapping?
A: Imprint® Smart Mapping technology describes the robot's ability to learn, map and adapt to your home. It learns your floorplan as it cleans and remembers this map for future cleaning jobs. Once the robot has learned your space you can tell it which rooms to clean and your robot will know which cleaning method to use based on the bin installed.
Does it work with voice assistants*?
A: Yes, Cleaning crumbs is now as easy as "Roomba, clean under the kitchen table." A simple request to your voice assistant* or via the iRobot Home App enables the Roomba j9/j9+ robot vacuum to clean messes for you, right when they happen—immediately clean that spot and consider it done.
Q. What is the benefit of having the Clean Base® Automatic Dirt Disposal?
A. The Clean Base® Automatic Dirt Disposal eliminates the dusty and dirty mess often associated with emptying vacuum bins. This system's Dirt Disposal bags hold 60 days of dirt and debris.
1 #1 cleaning system based on IEC 62285-7 on hard floor and carpet with dust. Cleaning system available in multiple iRobot products.

2 Compared to Roomba® i series robots

3 Offer valid for 1 year from purchase and covers replacement product only. Valid only for solid cat or dog waste. Additional terms and conditions apply – see Terms and Conditions | iRobot for full details

4 Performance may vary based on floor layout and objects present.

5 Works with Alexa, Siri, and Google Assistant-enabled devices. Alexa and all related logos are trademarks of Amazon.com or its affiliates. Google is a trademark of Google LLC. Siri is a registered trademark of Apple Inc., registered in the U.S. and other countries and regions.

6 Kitchens labeled with 90% accuracy, recognition of other rooms varies and may be lower.
Why buy at iRobot.co.uk
Free Delivery on orders over £50
30-Day Money-Back Guarantee
Responsive Customer Service